BIOION PETS POUNCE ROADSHOW 10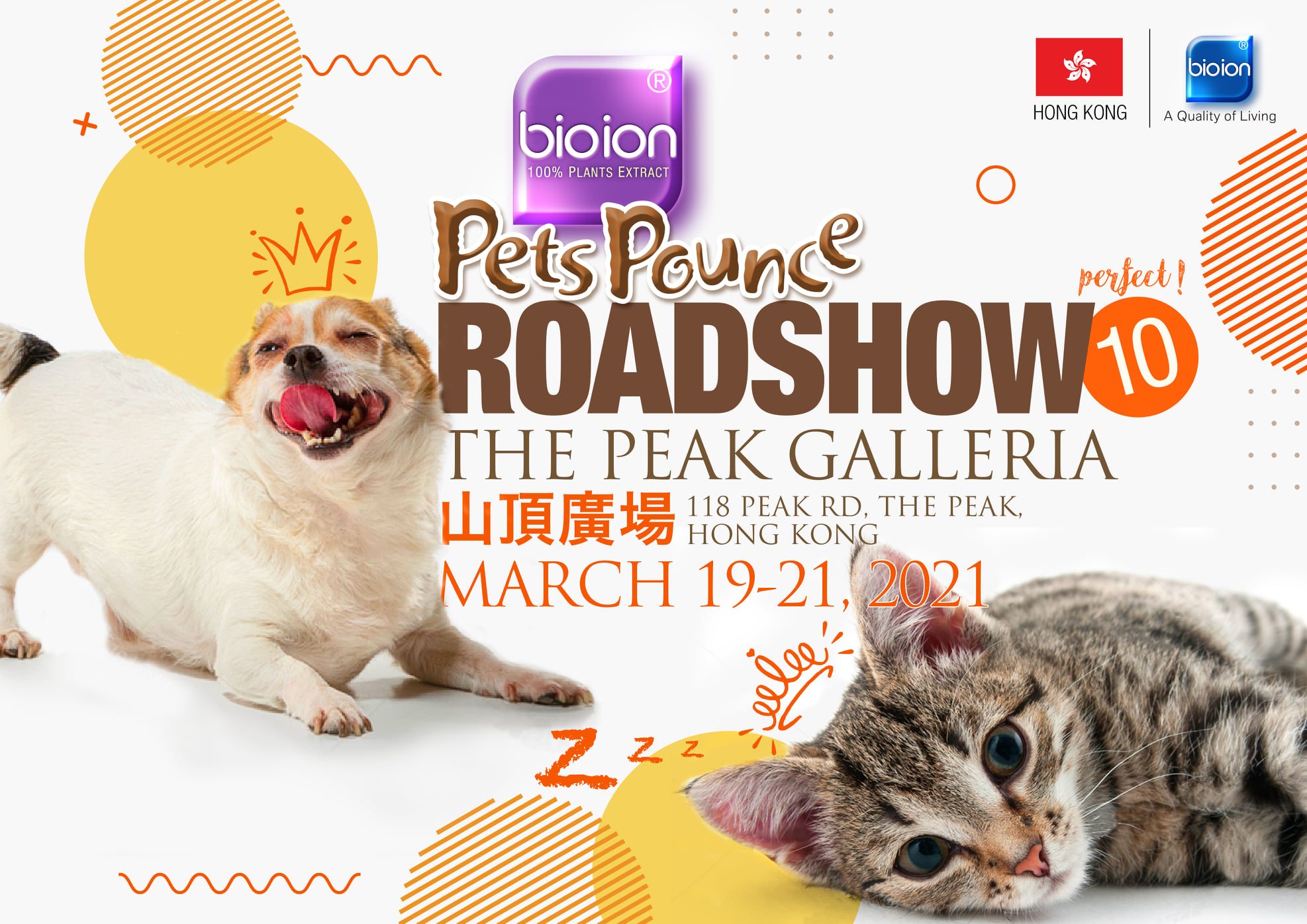 Hello! Hong Kong. as the journey continues...
Come to our BIOION PETS POUNCE ROADSHOW 10
@ THE PEAK GALLERIA, 118 PEAK RD, THE PEAK, HONG KONG. Start TODAY MARCH 19 & 21, 2021.

Come, share with us your experience of your loving pets, and we can share some pets caring and hygiene tips with you too.
We have so much more to offer, we will be looking forward to seeing you all, it's a Perfect 10
after all.
Event: BIOION PETS POUNCE ROADSHOW 10

Date: MARCH 19 & 21, 2021
Venue: THE PEAK GALLERIA, 118 PEAK RD, THE PEAK, HONG KONG

Wear your mask, practice social distancing, frequently sanitize your hand with our #Bioion Hand & Body Germ-free Sanitizer and stay safe