BIOION ROADSHOW AT PET ME COFFEE, HỒ CHÍ MINH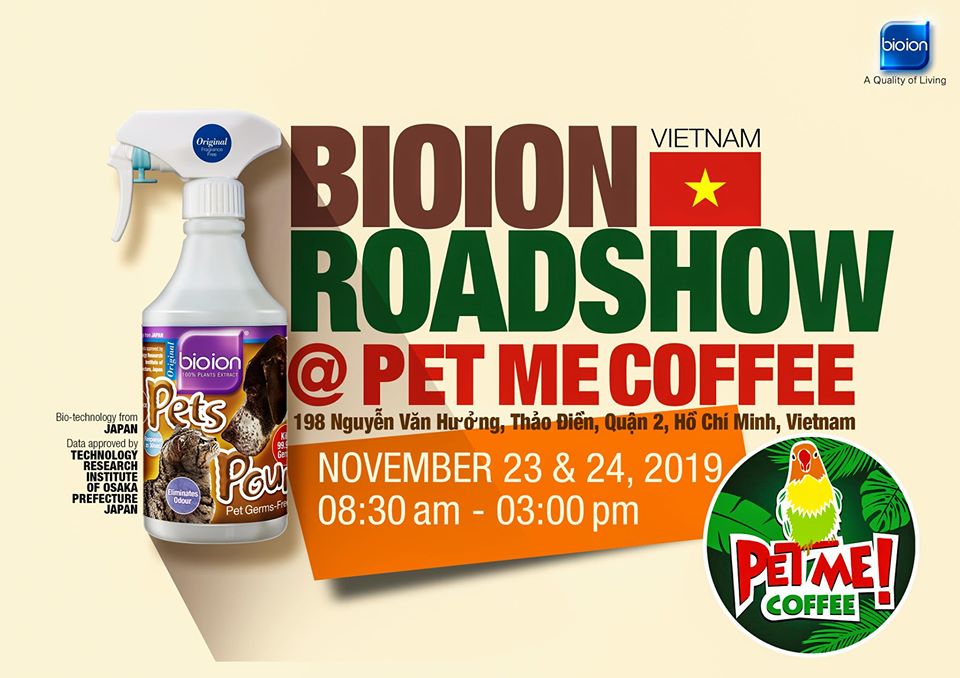 Greetings from VIETNAM!
Come to our BIOION ROADSHOW at PET ME COFFEE, 186 NGUYEN VAN HUONG ST, THAO DIEN WARD, DISTRICT 2, HỒ CHÍ MINH.
Starts today NOVEMBER 23rd & 24th , 2019 - from 08:30 am to 03:00 pm. We can share some of our own experiences with you on daily hygiene for more quality living, for our pets and our loved ones.
We have so much to offer to you. See You there!
Event: BIOION ROADSHOW
Date: NOVEMBER 23rd & 24th, 2019
Time: 08:30 am to 03:00 pm
Venue: PET ME COFFEE, 186 NGUYEN VAN HUONG ST, THAO DIEN WARD, DISTRICT 2, HỒ CHÍ MINH