CAT DAY 2019 @ AEON MALL , HỒ CHÍ MINH, VIETNAM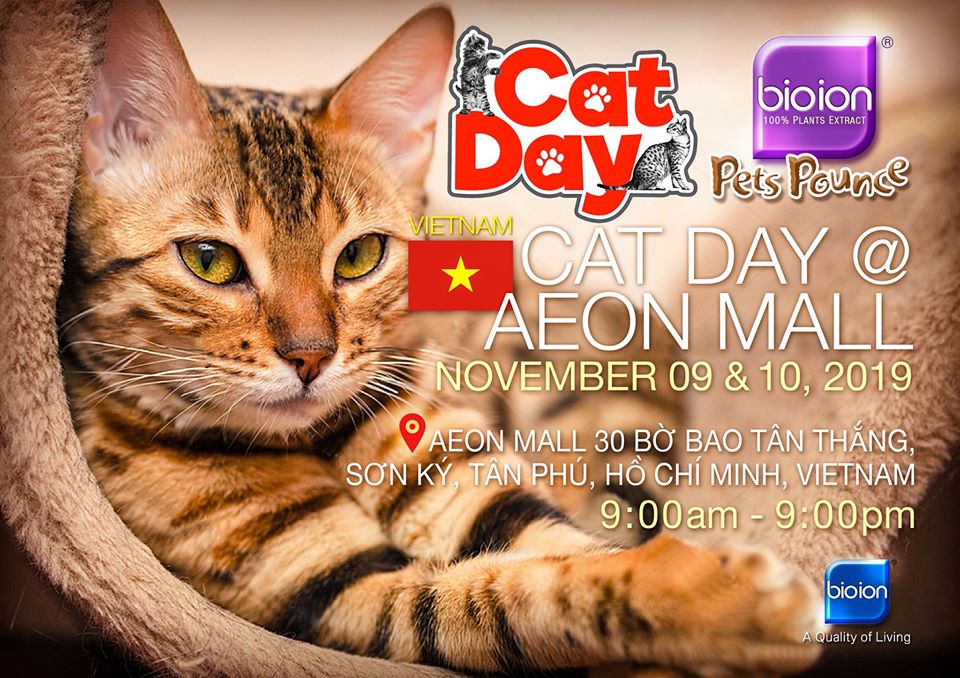 Greetings from VIETNAM!
Welcome to CAT DAY will take place on today onwards NOVEMBER 09 SAT & 10 SUN, 2019 @ AEON MALL TAN PHU CELADON, 30 BỜ BAO TÂN THẮNG, SƠN KÝ, TÂN PHÚ, HỒ CHÍ MINH, VIETNAM.
Come meet us here and lets us share with us your experience of your loving pets and we can share some pet's caring and hygiene tips with you too. We have so much more to offer.
Come now! We will be looking forward to seeing you all.
Event : CAT DAY
Date : NOVEMBER 09 SAT & 10 SUN, 2019
Venue: AEON MALL TAN PHU CELADON, 30 BỜ BAO TÂN THẮNG, SƠN KÝ, TÂN PHÚ, HỒ CHÍ MINH, VIETNAM