CHRISTMAS FUN FAIR AT CANADIAN INTERNATIONAL SCHOOL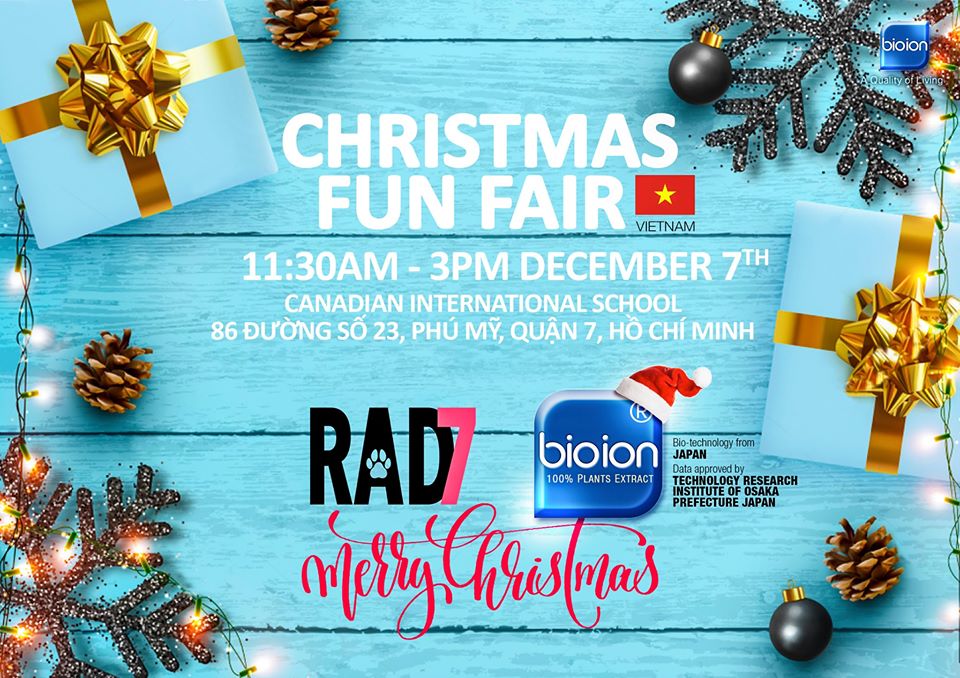 Greetings from VIETNAM!
Come to our CIS CHRISTMAS FUN FAIR at CANADIAN INTERNATIONAL SCHOOL, 86 ĐƯỜNG SỐ 23, PHÚ MỸ, QUẬN 7, HỒ CHÍ MINH.
Starts today NOVEMBER 7th, 2019, from 11:30 am to 03:00 pm. Here's another year-end-sales that would really make your holiday special. We can share some of our own experiences with you on daily hygiene for more quality living, for our family, our loved ones and pets.
We have so much to offer to you. See You there!
Event: CIS CHRISTMAS FUN FAIR
Date: NOVEMBER 7th, 2019
Time: 11:30 am to 03:00 pm
Venue: CANADIAN INTERNATIONAL SCHOOL
86 ĐƯỜNG SỐ 23, PHÚ MỸ, QUẬN 7, HỒ CHÍ MINH