MACAU BIOION ROADSHOW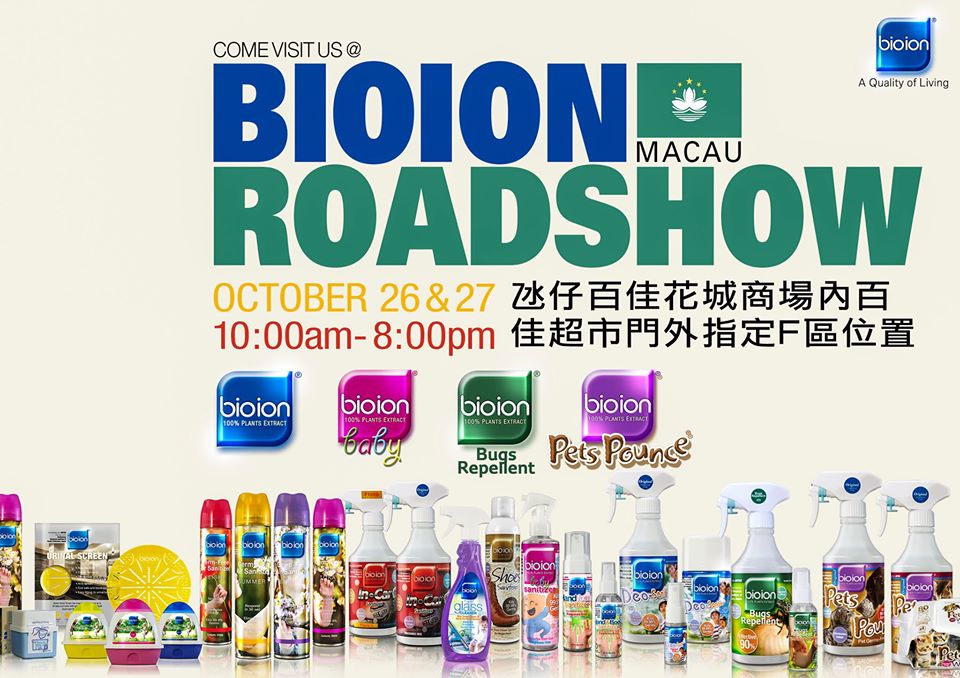 Greetings MACAU!
MACAU BIOION ROADSHOW are now in MACAU and will take place today OCTOBER 26 & 27, 2019 from 10:00 am to 08:00 pm. At PARK N SHOP, THE RIVIERA MACAU.
This represents an excellent opportunity to look to the future, to cultivate new ideas and to build bridges for a more productive collaboration, not just in the interest of each country, but also for the prosperity and progress of the whole of humanity. It is important that during the event particular attention will be given to us to promote BIOION, A QUALITY OF LIVING.
Event: MACAU BIOION ROADSHOW
Date: OCTOBER 26 & 27, 2019
Time: 10:00 am to 08:00 pm
Venue: PARK N SHOP, THE RIVIERA MACAU