THE BIOION ROADSHOW 5 STANLEY PLAZA, HONG KONG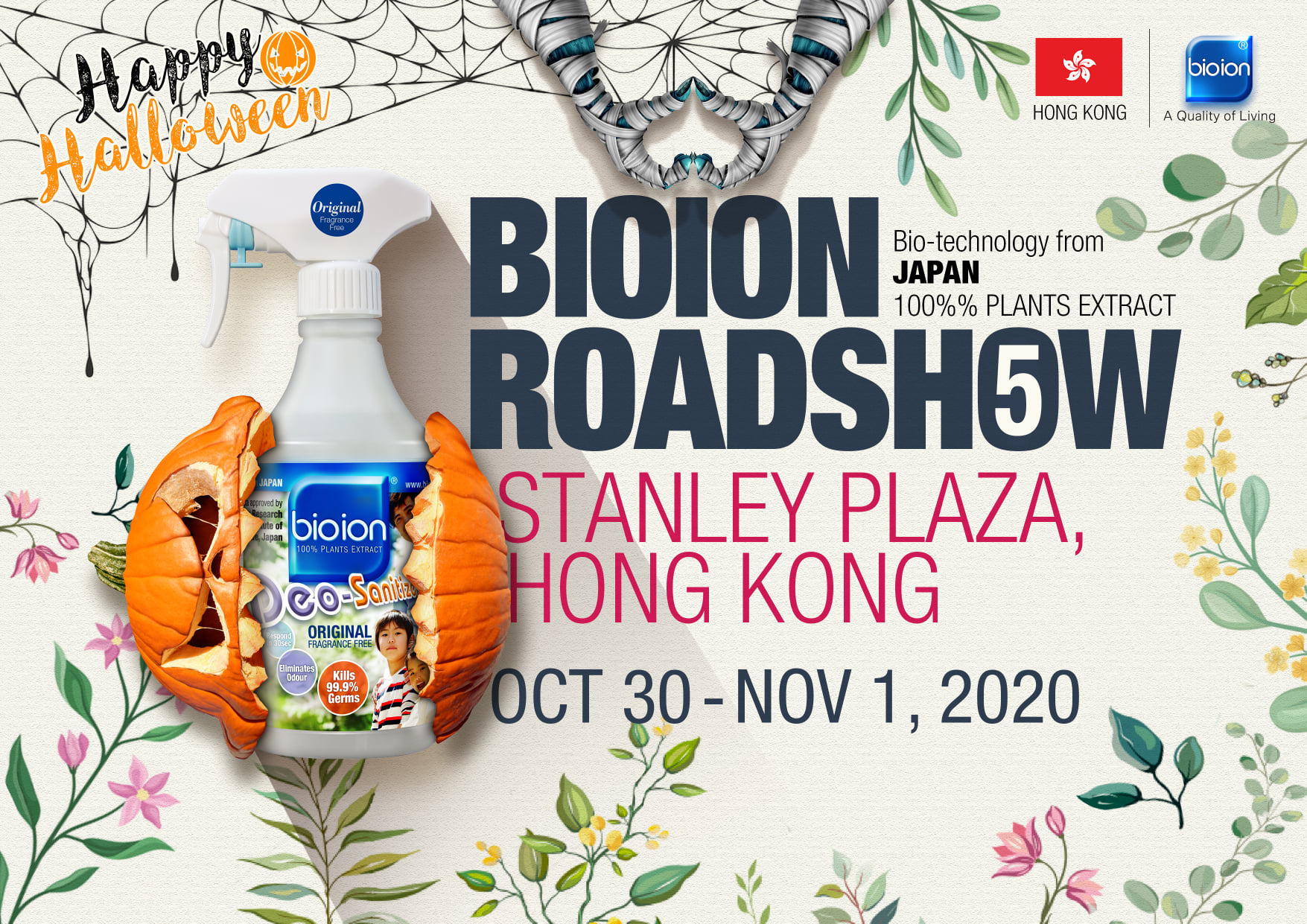 Greetings from Hong Kong
.
And so our journey continues with spooky season...
THE BIOION ROADSHOW 5
STANLEY PLAZA, HONG KONG, OCTOBER 30 - NOVEMBER 1, 2020.
Lets us share some of our own experiences with you on daily hygiene for more quality living, for yourself and your loves ones. Come! We will be looking forward to seeing you all here. We have so much more to offer.
See You there!.
Event: BIOION ROADSHOW 5
Date: OCTOBER 30 - NOVEMBER 1, 2020
Venue: STANLEY PLAZA, HONG KONG
Wear your mask, practice social distancing, frequently sanitize your hand with our
#Bioion
Hand & Body Germ-free Sanitizer and stay safe