EKSPO KUCING 2019 @ MATRADE, KUALA LUMPUR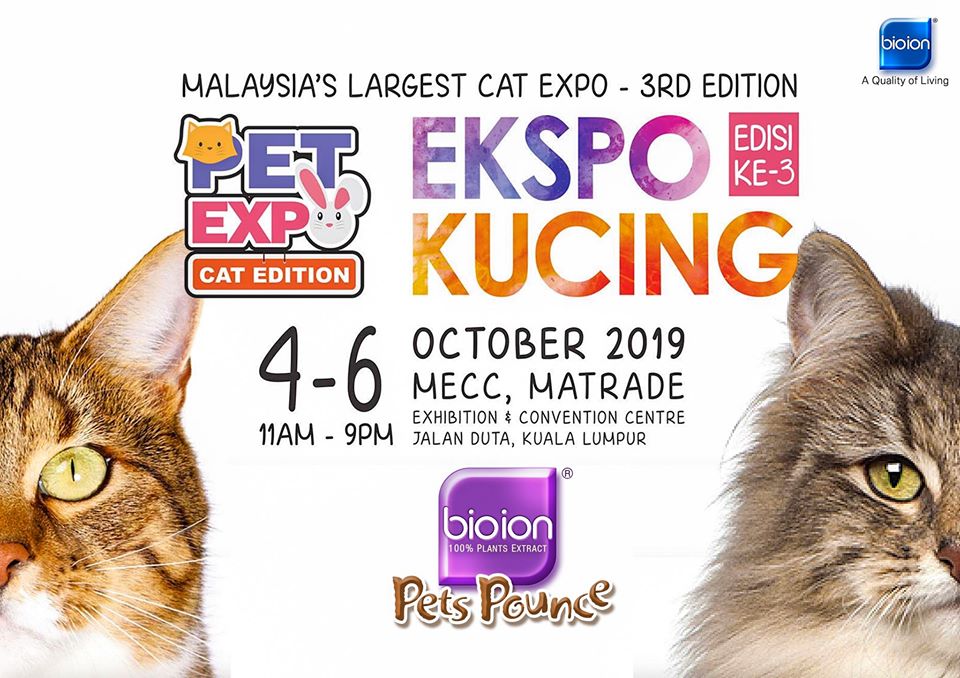 Hello to all cat lovers.
EKSPO KUCING 2019 - PET EXPO CAT EDITION @ MATRADE EXHIBITION AND CONVENTION CENTRE, KUALA LUMPUR. Starts today OCTOBER 4 – 6, 2019. Today from 11:00am – 9:00pm.
Come, share with us your experience of your loving pets and we can share some pet's caring and hygiene tips with you too. We have so much more to offer. Come now! We will be looking forward to seeing you all.
Event: EKSPO KUCING 2019 - PET EXPO CAT EDITION
Date: OCTOBER 4 – 6, 2019
Time: 11:00 am to 09:00 pm
Venue: MATRADE EXHIBITION AND CONVENTION CENTRE, KUALA LUMPUR