PALLIATIVE AWARENESS DAY FUN RUN 2019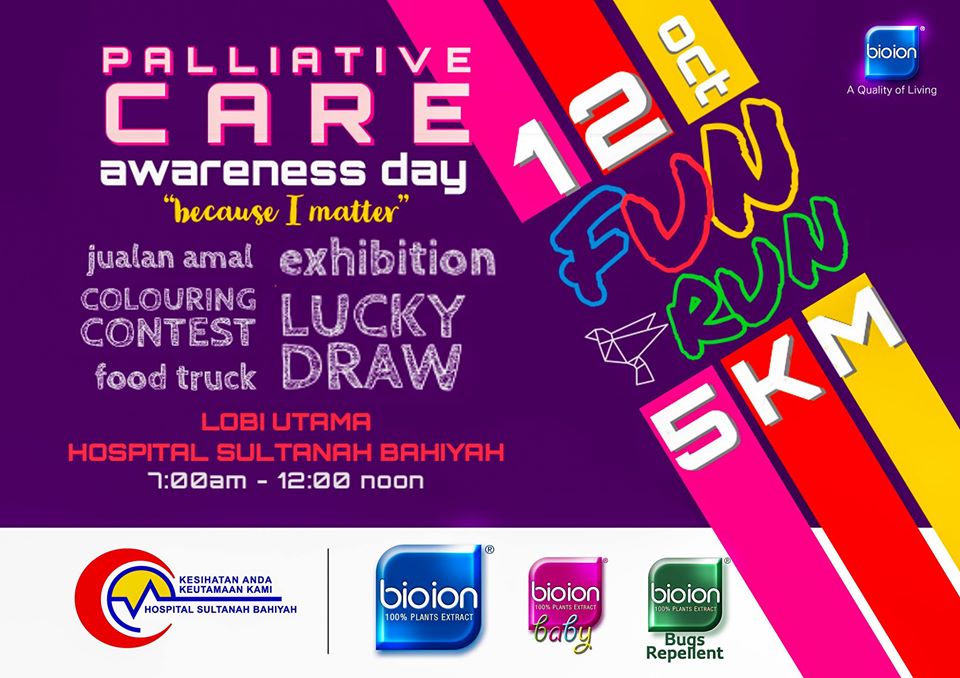 Good morning to you friends.
Come to our BIOION HYGIENE AWARENESS ROADSHOW at NATIONAL HEART INSTITUTE, KUALA LUMPUR.
Starts today OCTOBER 15, 2017, from 9:00am – 5:00pm ONE DAY ONLY. We can share some of our own experiences with you on daily hygiene for more quality living, for our self and our loved ones. See You there!
Event: BIOION HYGIENE AWARENESS ROADSHOW 2019
Date: OCTOBER 15, 2019
Time: 08:30 am to 05:00 pm
Venue: MAIN LOBBY, INSTITUT JANTUNG NEGARA, KUALA LUMPUR